The Registrar's office will be CLOSED for Summer Break
JUNE 10th through AUGUST 12th.
New Student Registration will be held on
August 13th from 1-7 PM in the LTE front office.
(only for students NEW to LTE and not previously registered)
I am the Attendance Clerk and Registrar at Lake Travis Elementary.
LTE is a fabulous place to be!
I know you will love it here as much as I do and as much as my own kids did.
If you have any questions, please do not ever hesitate to contact me or any of our wonderful staff.
We want to do all we can to make you and your child feel comfortable and welcome at Lake Travis Elementary.
Jennifer Griffin
griffinj@ltisdschools.org
Direct Phone: 512.533.6310 / Fax: 512.533.6301
*Attendance Hotline: 512.533.6555 to report an absence*
---
Do you need to enroll your child for NEXT school year?
You can download the forms below and bring all of your necessary documentation and information to the LTE front office.
*Contact Jennifer Griffin at 512.533.6310 to set up an appointment to register your child.*
*Pre-K registration is for
qualifying PK students only
(NOT tuition-based).
Click on the links below for detailed information:
IMPORTANT DATES TO REMEMBER: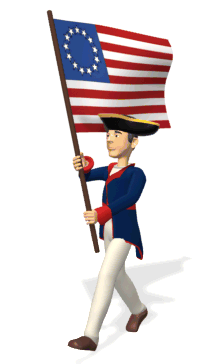 May 27
,
Student & Staff Holiday (Memorial Day).
June 6, Report Cards distributed; Last Day of School: District Early Release (LTE Release at 11:45 a.m.).
June 10, Registrar's Office Closed for Summer Break.
August 13, New Student Registration 1-7 PM ~
For all students NEW to LTISD and not previously registered.
August 21/Tentative, Teacher announcement post cards sent home.
August 22, Meet Your Teacher Night!
August 26
,
First Day of Schoo
l
!
---
General School Information & Procedure Reminders
èSchool begins promptly at 7:45 AM.
Students not in their classrooms at 7:45 are considered tardy.
è

Please be patient when dropping your child off (and picking up).
PLEASE BE COURTEOUS IN THE PARKING LOT!
LTE has over 900 students on campus, the parking lot can get very congested. Please be mindful of others!



è

For bus riders, please check the transportation link below (under "helpful links" at the bottom of this page) or contact the LTISD Transportation department at 533-6070.
è

Please be sure to let your teacher know exactly how your child is getting home permanently in writing.
If you need to make a change in transportation because of an emergency, please contact the front office by phone (please do not use email) no later than 11:00 AM. Changes made after this time cannot be guaranteed.

For the safety of your child, please plan ahead!
è

Our district utilizes the Raptor System for the safety of all children on the campus.
If you are not previously signed into Raptor, you will be asked to show and scan your driver's licence when entering the building and/or picking up your student for the first time. Adults without photo ID, will not be allowed into the building beyond the front office.



è

For lunch account information, please contact the cafeteria manager directly.
è

For your child's daily schedule, please contact your child's teacher or visit the classroom web site.
è

Dismissal time is 2:45 PM. Students must be picked up by 3:00 PM.
Students not picked up by 3:00 will be sent to the office and a parent must enter the building to sign their child out.
---
Are you signed up for e-News?
Check out the handy-dandy link at the bottom of this web page to sign up for our campus e-News. You will get information and updates sent directly to your email!
---
Helpful Links:
---