KINDERGARTEN ENROLLMENT INFORMATION
---
CURRENT Early Childhood (PPCD or Pre-K) students

of Lake Travis Elementary do NOT need to register for Kindergarten.
These students are already registered and will automatically be scheduled to their home campus for the next school year.
---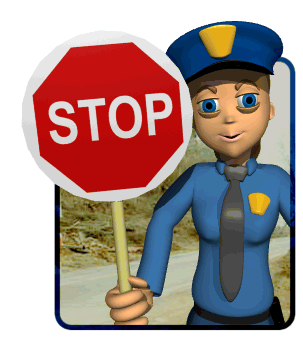 In order to be eligible for Kindergarten, children must be 5 years of age on or before September 1st of the school year.
Scroll down to see "Age Requirements" for detailed information.
---
TO REGISTER A STUDENT FOR KINDERGARTEN, PARENTS MUST BRING

:
(Photocopies will be made by campus personnel and originals will be returned)
-
photo identification of the parent or guardian
who is registering the student (driver's license)
-
parent/guardian's proof of residence in the district

(valid lease/rental agreement, mortgage statement or mortgage documents or current property tax statement)
-
child's certified birth certificate
(original certified birth certificate only, photocopies or hospital vanity certificates will not be accepted)
- child's social security card (if available)
- child's current immunization record
If you need to fax any documents to complete your registration packet, please fax them to
512-533-6301, attention Jennifer Griffin.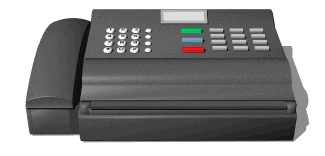 Please be sure to include: YOUR NAME, YOUR CHILD'S NAME AND GIVE A BRIEF DESCRIPTION OF WHAT YOU ARE FAXING.
---
Age Requirements for Enrollment
State guidelines and District policy require a kindergarten student to be 5 years old on or before September 1.
A first grade student must be 6 years old on or before September 1 unless the child has successfully completed public kindergarten in another state or has received instruction in public first grade in another state. An original birth certificate, not a hospital copy, must be presented for kindergarten and first grade students enrolling in Lake Travis ISD schools for the first time. In Texas, children must attend school from the age of 6 until their 18th birthday. First grade, underage children (

those not six years of age as of September 1 of the beginning of the current school year

) who have completed a nonpublic school kindergarten program shall initially be placed in kindergarten, after which the parent(s) or guardian may request placement in first grade.

The procedure for determining placement shall be as follows:

1. The principal shall set up a conference within the first ten days of school enrollment. Included in the conference shall be the parent(s) or guardian, the principal, and the student's kindergarten teacher. This conference shall be used to gather background information about the student, to share kindergarten and first grade curricula with parents, and to determine whether additional steps are necessary.

2. The parent(s) or guardian shall be given the opportunity to present evidence that suggests the student is likely to meet success in first grade, such as former teacher reports, student work and the like.
A decision to keep the student in kindergarten may be made at the time of the conference, or if there is evidence that suggests the student may be successful in first grade, additional information will be collected.

3. The student shall be observed over a two-week period in the kindergarten classroom. Observers may include the student's kindergarten teacher and/or an additional kindergarten teacher, a first grade teacher, a gifted/talented teacher, the counselor, and the principal. During the observation period, the student shall be evaluated and must demonstrate 90 percent mastery on an evaluation of kindergartners for advanced placement in math, reading, language development, and writing.

4. At the end of the observation period, the principal shall hold a follow-up conference with the school personnel involved in the observations for the purpose of sharing the data collected and reaching a school recommendation.

5. A final conference, including the parent(s) or guardian and the school personnel, shall be held to share the information leading to the recommendation.

6. A plan of action for accommodating the student in first grade or kindergarten shall be presented to the parent(s) or guardian. The final decision shall be made by the principal.
A student must be fully immunized against certain diseases or must present a certificate or statement that, for medical reasons or reasons of conscience, including a religious belief, the student will not be immunized. For exemptions based on reasons of conscience, only official forms issued by the Texas Department of State Health Services (DSHS), Immunization Branch, can be honored by the district. This form may be obtained by writing the DSHS Immunization Branch (MC 1946), P.O. Box 149347, Austin, Texas 78714-9347; or online at https://webds.dshs.state.tx.us/immco/affidavit.shtm. The form must be notarized and submitted to the principal or school nurse within 90 days of notarization. If the parent is seeking an exemption for more than one student in the family, a separate form must be provided for each student.

The immunizations required are: diphtheria, rubeola (measles), rubella (German measles), mumps, tetanus, pertussis, poliomyelitis (polio), hepatitis A, hepatitis B, and varicella (chicken pox). The school nurse can provide information on age-appropriate doses or on an acceptable physician-validated history of illness required by the Department of State Health Services. Proof of immunization may be established by personal records from a licensed physician or public health clinic with a signature or rubber-stamp validation.

If a student should not be immunized for medical reasons, the student or parent must present a certificate signed by a U.S. licensed physician stating that, in the doctor's opinion, the immunization required poses a significant risk to the health and well-being of the student or member of the student's family or household. This certificate must be renewed yearly unless the physician specifies a life-long condition. [For further information, see policy FFAB(LEGAL) and the Department of State Health Services web site.
Information on immunizations may be obtained from the County Health Department at 972-5400
or for free clinics at 972-5520 (Shots for Tots).